Visiting Hope Mennonite Church?
You are welcome at Hope Mennonite Church! Whoever you are. Wherever you are from. Welcome! Here are a few things you can expect about Sunday morning worship so that you feel more comfortable about your visit.
Casual Coffee and social time immediately after the Worship service.

Parking
Park in the lot south of the church or the overflow lot in the grass east of the church. Visitor and handicap spaces are available near the front door.
Entering
Come on in and expect to be greeted by smiling faces. If you have a question, simply ask the greeter or usher. We want you to feel welcome but within your comfort zone, so you won't have to wear a visitor badge. Our sanctuary is just to the left once you come in the main entrance. We have nursery care during worship for children birth-4 years.
Dress
At Hope you will find everything from casual to business attire. We invite you to come as you are.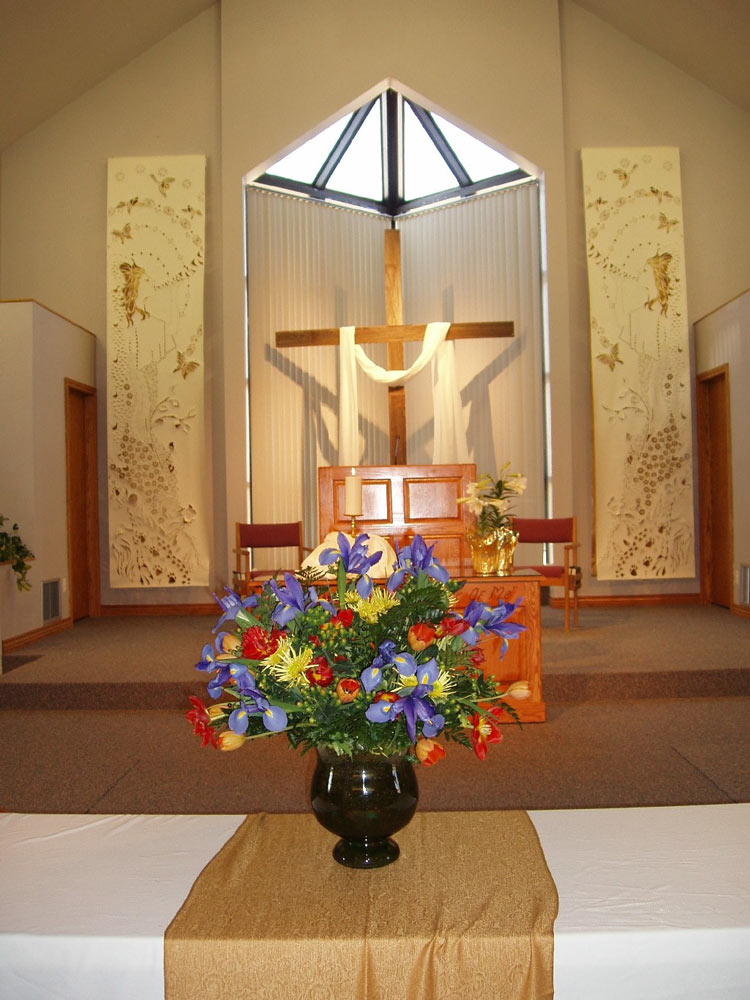 Worship
At Hope we worship God through song, dramas, prayer, readings, the visual arts, sermons and silence. You'll receive a bulletin from an usher as you walk in the sanctuary and the service will follow the order printed there. Worship is led by a lay member of the congregation. If you haven't visited a Mennonite church before, you'll notice we sing in four-part harmony, occasionally a capella. But don't be intimidated – our individual musical talents range from tone deaf to glorious.
We sing hymns most often and occasionally worship through contemporary praise. The choir sings about once a month. We're glad to sing to our Lord and have your voice join ours.
Ministries
Learn about our congregation's small groups and Women's ministries.